Get the best stopping power
Mintex is the best known brand for brake pads and we offer their pad material for your TVR.
The most popular compound for TVRs is the 1144 compound – see our range of brake and suspension products in the ACT shop.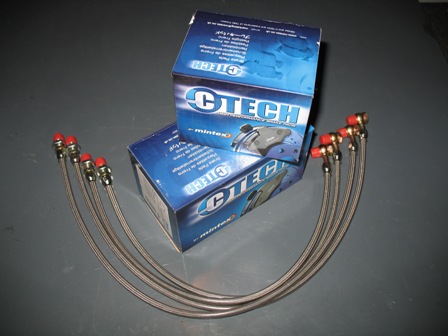 For those of you using your TVRs more frequently on the track and less so on the road you might send us an email about supplying the 1155 compound – as we know the popularity we can work with our suppliers to get the best price.
For all your TVR brake needs as well as other TVR upgrades and accessories keep in touch by visiting our shop regularly