The ACT induction packages offer improved engine breathing and torque, responsiveness and each installation responds differently to each engine.
See more in the shop ACT Induction Components and packages for TVR and other vehicles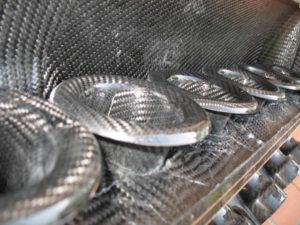 ACT TVR Speed six trumpet kit, these improve midrange torque by shifting the power band down slightly, on a 4.0L engine with no fuel adjustments we achieved 7-10 lb ft between 4-6000 rpm, these can be fitted to standard air-box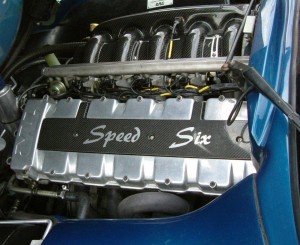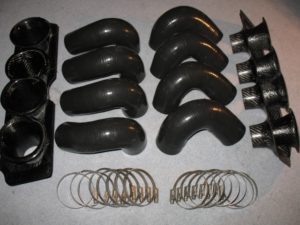 The TVR Cerbera 4.5 induction kit, replaces the original silicone inlet hoses, with carbon fibre air-box backplate, we have developed this kit by increasing the trumpet length by 30mm for more torque, typically 20 bhp is easily achieved, when replacing collapsed or damaged original hoses the gains are much more.
We can also offer an ECU chip with best guess fuel map.
Kit comprises of:
8 specially formed fuel resistant silicone tubes
New carbon fibre backplate with 8 large carbon fibre internal trumpets